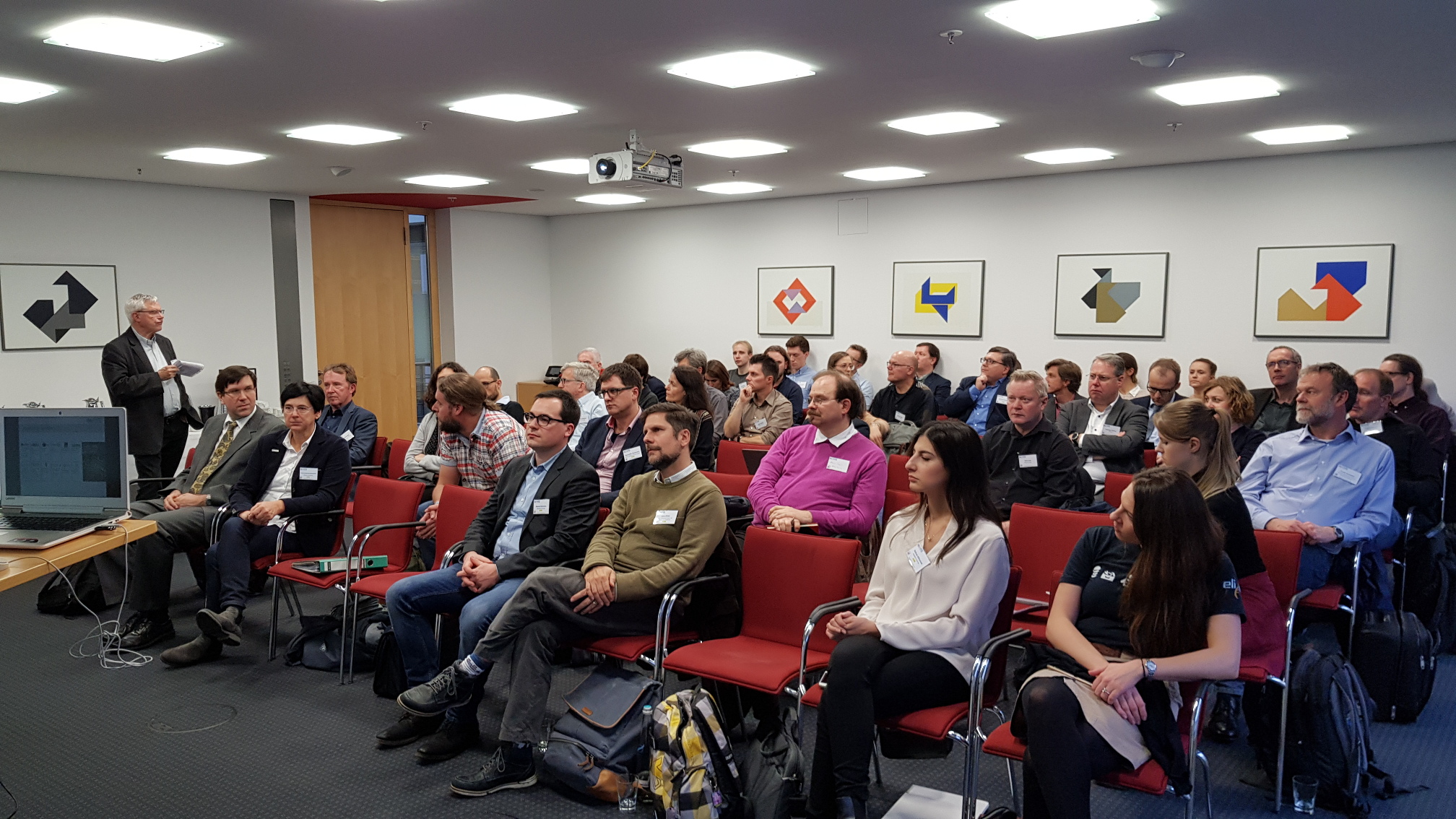 The Kick-off Meeting of the de.NBI Industrial Forum took place in Berlin on 26 November 2019. In total, nearly 60 participants from industry and academia attended a well-structured program which started with welcome addresses by M. Kölbel, BMBF, and S. Kleinsimon, HealthCapital. In the opening session, talks on the de.NBI Network, the ELIXIR industry strategy and the LifeTime project informed on activities within Germany and Europe. A highlight of the meeting was the flash talk session, in which industry representatives presented their company profiles.
The contributions from the industrial forum members were (in that order):
ITTM S.A., Esch-sur-Alzette, Luxembourg
Ribocon GmbH, Bremen, Germany
b.experts GmbH, Dortmund, Germany
Merantix AG, Berlin, Germany
MVZ Dr. Eberhard & Partner ÜBAG, Dortmund, Germany
geneXplain GmbH, Wolfenbüttel, Germany
KWS SAAT SE, Einbeck, Germany
Kairos GmbH, Bochum, Germany
The main session of the meeting was then reserved for contributions dealing with de.NBI activities, namely service and training as well as cloud computing. A very special event was the presentation by U. Ohler, MDC Berlin, highlighting the role of artificial intelligence in the life science area.
In the general discussion at the end of the meeting, it was pointed out that researchers from industry have many opportunities to use the various offers of the de.NBI. In particular, industrial researchers may attend training courses on important tools. In addition, there will be opportunities to learn more about cloud computing including conditions under which the de.NBI Cloud can be used. The de.NBI Network is also happy to respond to the wishes of forum members. For example, industrial researchers should define research questions that can be investigated in cooperation with academia and industrial partners.
The program of the event can be found here.