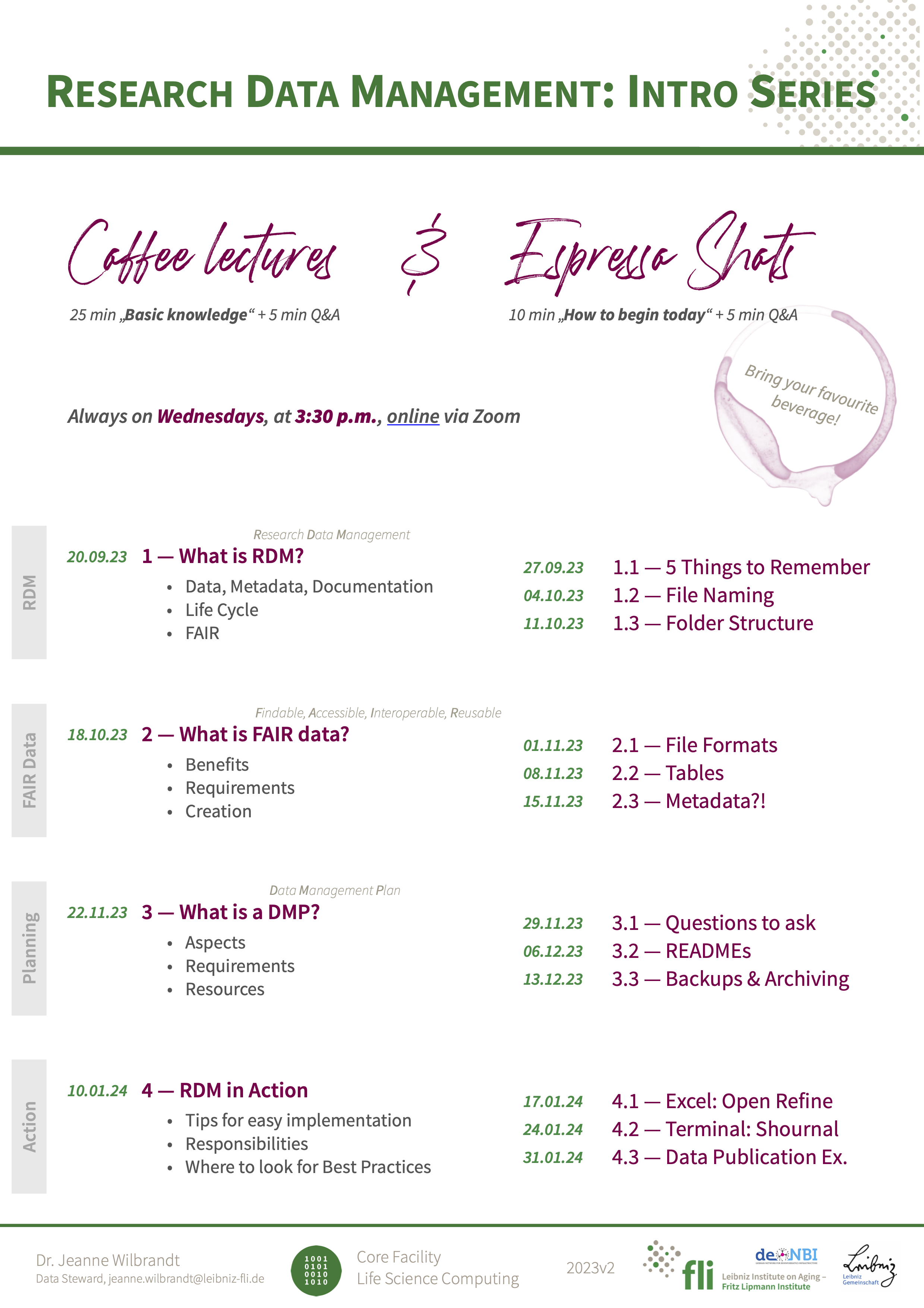 Coffee Lectures (ca 30 min) & Espresso Shots (ca 15 min) will take place
(almost) weekly from 20.09.23 - 31.01.24 and are open to everyone who is interested
No prior knowledge is required.
In this series, we break down answers to these and similar questions:
• "What is research data management?"
• "How can RDM help me in my daily work?"
• "What would I need to do?"
With this, we hope to support good RDM in your daily work. Using best practices
can be easy, if you have a starting point, a doable practice you can embrace and
maintain.
For more information: Check out the RDM Intro Series on Zenodo

and/or contact us.
The first lecture "What is RDM?" is on Wednesday, 20.09., at 3:30 pm.
All lectures will be held in English and online using Zoom.
Contact: This email address is being protected from spambots. You need JavaScript enabled to view it.