ELIXIR Germany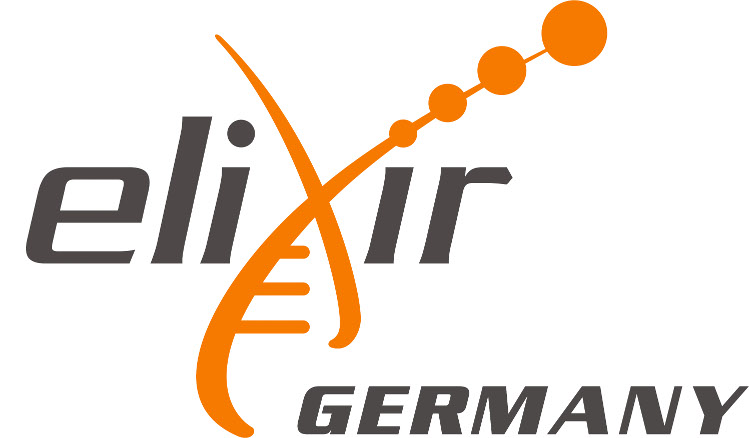 ELIXIR, the European Life Science Infrastructure for Biological Information, was founded in 2014 as an intergovernmental organisation and brings together life science resources from across Europe. ELIXIR Germany is the national Node of the European ELIXIR infrastructure since 2016.
ELIXIR Germany is coordinated by Bielefeld University as the representing entity. Funding from the BMBF was made available for the national ELIXIR node through the project "German Network for Bioinformatics Infrastructure (de.NBI)" until the end of 2021. Since the beginning of 2022, Forschungszentrum Jülich GmbH as a member of the Helmholtz Association has been entrusted with the consolidation of ELIXIR Germany.
The National Node is led by the Head of Node Prof. Andreas Tauch and his deputy Prof. Alfred Pühler. The scientific delegates from Germany to the ELIXIR Board are Prof. Rolf Backofen and Prof. Alexander Goesmann.
ELIXIR-DE Key Roles

  

Node Coordination

  
N.N.

Head of Node

..

Phone:


E-Mail:

Alfred Pühler

Deputy Head of Node

Bielefeld University

 

Phone: +49 521 106-8750
E-Mail: This email address is being protected from spambots. You need JavaScript enabled to view it.

Irena Maus

Node Coordinator

Forschungszentrum Jülich

 

Phone: +49 521 106-12272




E-Mail: This email address is being protected from spambots. You need JavaScript enabled to view it.


Training Coordination

Daniel Wibberg

Training Coordinator

Forschungszentrum Jülich

Phone: +49 521 106-12254


E-Mail: This email address is being protected from spambots. You need JavaScript enabled to view it.

Helena Schnitzer

Deputy Training Coordinator

Forschungszentrum Jülich


E-Mail: This email address is being protected from spambots. You need JavaScript enabled to view it.

Renato Alves

Deputy Training Coordinator

EMBL Heidelberg


E-Mail: This email address is being protected from spambots. You need JavaScript enabled to view it.

Technical Coordination

Björn Grüning

Technical Coordinator

University of Freiburg

Phone: +49 761 203-54130


E-Mail: This email address is being protected from spambots. You need JavaScript enabled to view it.

Sebastian Jünemann

Deputy Technical Coordinator

Forschungszentrum Jülich

Phone: +49 521 106-4827


E-Mail: This email address is being protected from spambots. You need JavaScript enabled to view it.

Sebastian Jaenicke

Deputy Technical Coordinator

Forschungszentrum Jülich

Phone: +49 641 99 35-802


E-Mail: This email address is being protected from spambots. You need JavaScript enabled to view it.