Center for Biological Data (BioData)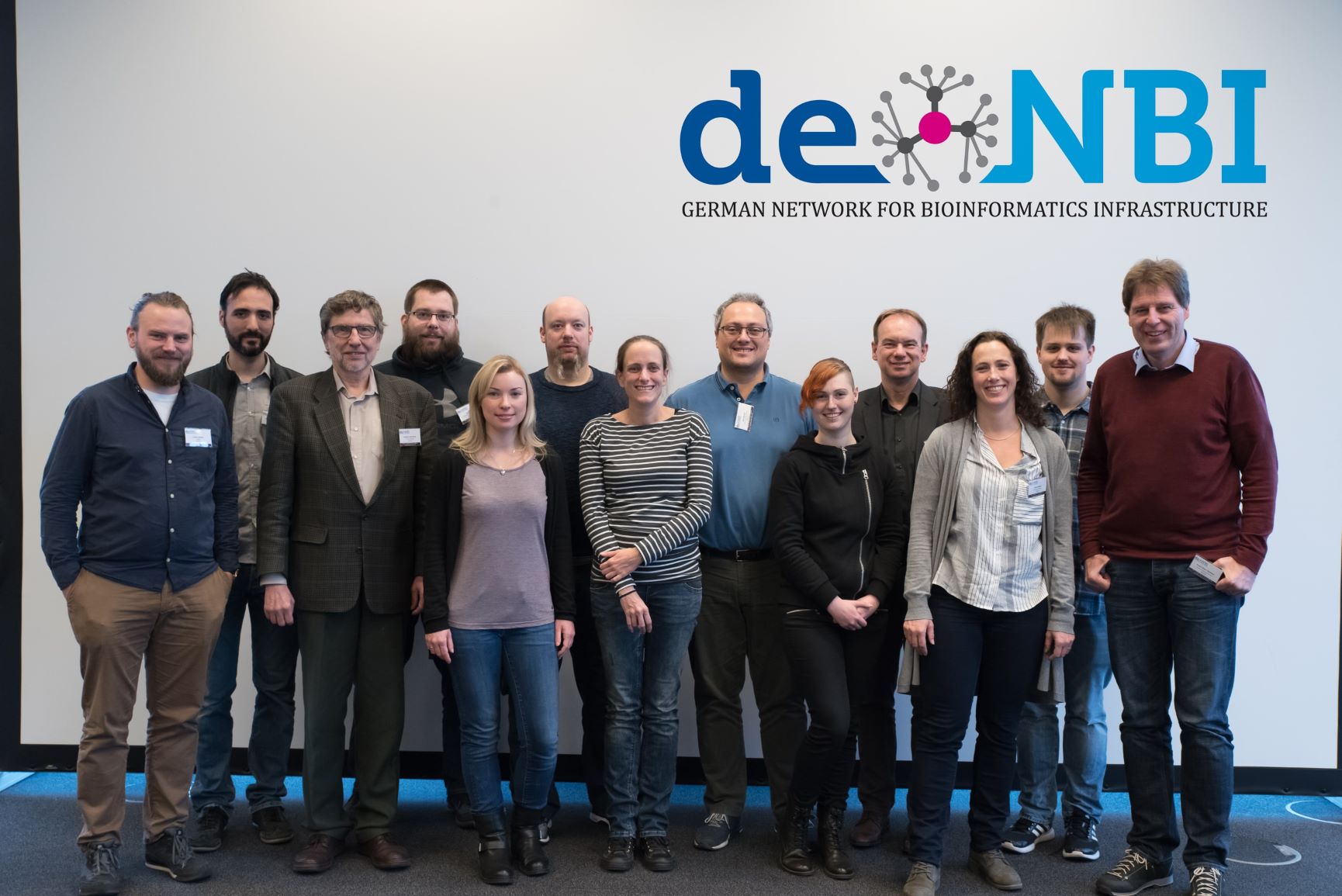 About
The Center for Biological Data consists of five information systems: SILVA, PANGAEA, BacDive, ProteinsPlus and BRENDA. Together they provide access to and services for ribosomal RNA genes from all three domains of life (SILVA), georeferenced data from earth system research (PANGAEA), detailed strain-linked information on the different aspects of bacterial and archaeal biodiversity (BacDive), easily accessible protein structure data (ProteinsPlus) as well as comprehensive information on enzymes (BRENDA). All information systems provide a set of highly curated reference datasets and three of the databases have been maintained for more than 25 years, indicating the importance of quality-controlled reference datasets for the advancement in science.
Services
A core mission of the information system providers is to offer high-quality datasets and related services for users in academia and industry. SILVA and BRENDA have been identified as ELIXIR Core Data Resources underlining their fundamental importance to the wider life-science community and the long-term preservation of biological data in Europe and beyond.
SILVA offers quality-controlled, curated ribosomal RNA (rRNA) gene alignments, taxonomies, and reference databases for Bacteria, Archaea and Eukarya. Services offered on the SILVA website are the rRNA gene aligner, classifier, tree calculation and visualisation tool as well as tools for probe and primer evaluation. Further online services include advanced browsing, searching, and download of pre-configured, as well as user generated datasets for individual post-processing. SILVAngs provides fast and accurate taxonomic classification of next generation amplicon data.
BRENDA is the internationally leading information system on all aspects of enzymes, including function, structure, involvement in diseases, application, engineering, and molecular properties. The database includes hundreds of millions of enzyme data and is compiled from manual literature annotation, data integration from other databases and predicted enzyme functions and locations. Textual and structural queries are possible as well as browsing in ontologies, display of chemical and 3D-structures and different visualisation of enzymic features and statistics.
ProteinsPlus is a web service set on top the Protein Databank (PDB) giving easy access to protein structure information. Several services for protein structure search and preprocessing for follow-up modelling processes are provided. Besides the visual analysis of structural data, ProteinsPlus enables structure profiling incl. comparison to electron density, structure preprocessing like determination of tautomeric and protonation states incl. hydrogen orientation, structure analysis like detection and profiling of binding sites, searching for and superimposing of similar binding sites, or metal coordination analysis.
Essential services supplied by PANGAEA are data curation, long-term data archiving and data publication. Data curation includes quality control of metadata and the development of ontologies and vocabularies according to international protocols and standards. Each dataset can be cited using a universally unique Digital Object Identifier (DOI). Metadata and data can be accessed via the website and web services.
The BacDive portal offers manually annotated information on more than 60,000 bacterial and archaeal strains. Each strain entry gives a comprehensive overview on the strain's properties. The combination of several strain entries serves as a versatile basis for further biodiversity informatics analyses performed by the individual user. Data can be retrieved via the webportal and individual sets of strain information can be exported as CSV. Additionally, for programmatic access a RESTful web service is available.
Project Management
SILVA: The ribosomal RNA database Website
Prof. Dr. Frank Oliver Glöckner (Service Center Coordinator)
Department of Life Sciences and Chemistry
Jacobs University Bremen gGmbH and Max Planck Institute for Marine Microbiology
Campus Ring 1
28759 Bremen
This email address is being protected from spambots. You need JavaScript enabled to view it.
Database email: This email address is being protected from spambots. You need JavaScript enabled to view it.
PANGAEA: Environmental Data Integration and Data Publication
Dr. Michael Diepenbroek
MARUM-Center for Marine Environmental Sciences
University Bremen
Leobener Strasse
POP 330 440
28359 Bremen
This email address is being protected from spambots. You need JavaScript enabled to view it.
Database email: Pangaea Contact
BacDive: The Bacterial Diversity Metadatabase
Prof. Dr. Jörg Overmann
Leibniz Institut DSMZ-Deutsche Sammlung von Mikroorganismen und Zellkulturen GmbH
Inhoffenstraße 7B
38124 Braunschweig
This email address is being protected from spambots. You need JavaScript enabled to view it.
Database email: This email address is being protected from spambots. You need JavaScript enabled to view it.
BRENDA: The Comprehensive Enzyme Information System
Prof. Dr. Dietmar Schomburg
Department of Bioinformatics and Biochemistry
Institute for Biochemistry and Biotechnology
Technische Universität Braunschweig
Langer Kamp 19B
38106 Braunschweig
This email address is being protected from spambots. You need JavaScript enabled to view it.
Database email: This email address is being protected from spambots. You need JavaScript enabled to view it.
Partner Project Management
ProteinsPlus: A common framework to make computational tools for structure-based molecular design
Prof. Dr. Matthias Rarey
Algorithmisches Molekulares Design
Universität Hamburg
Zentrum für Bioinformatik
Bundesstr. 43
20146 Hamburg
This email address is being protected from spambots. You need JavaScript enabled to view it.

Database email: This email address is being protected from spambots. You need JavaScript enabled to view it.
Posters